NHS Heath Chat at The Kings Fund – always thought provoking, and Ed Smith gave as good as he got from Roy Lilley.
(Usual health warning – this blog is my view of the evening.  You may indeed have a different one.  You can check if you weren't there by viewing the chat here – The Blonde seems to have done a sterling job despite some technical difficulties!)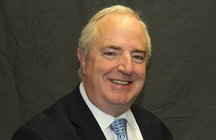 Ed Smith is Chairman of NHS Improvement.  Can one organisation be led well enough to actual live up to it's title – which sounds like a mission statement in and of itself?  We sat and wondered…read on and find my view.
I call it 'Not Monitor". Roy's insults did begin even before the official 6 pm start at the Kings Fund…but for once, the interlocutor / victim / silly for being there person, responded in kind.  Alternately ignoring or riposting – a fine tennis match!  (I still wonder why people do it…volunteering for this interrogation, gentle as it is?)
Born in Calcutta (as was), and had long history not in the NHS.  Visited hospital where he was born, and phoned his mum back in England from there.  Unusual to see something slightly different from one of these NHS Chats.  I usually witness people who are totally NHS born and bred, and so fully entrenched and committed to the cause, it becomes almost a given to be that driven.  What I saw on top of that with Ed Smith was someone whose passion also had emotion.  He is probably one of these people who become tearful watching certain films and TV.  I understand.  And I really don't think there is enough passion and enough emotional involvement or the spending of emotional currency in organisations.  (I will return to this at the end.  Marketers call that a tease campaign…)
30 years in PWC after 4 with Coopers.  Straight into "Shouldn't the NHS be able to sort itself out?"  Well, yes.  Sometimes needs expert help and advice – but some of the baseline is wrong.  Ed talked of the lack of a learning culture, no peer review and little peer engagement.  I thought there was some – but guess it is only at the rear view mirror level, not looking forward. The retrospectoscope always gives you 20:20 vision.  Planning for the future takes guts.  Taking action for the future takes balls.
He has brought a lot of his other experience emotional intelligence and passion from other roles.  WWF for Nature?  "We must learn we are tenant on this planet – not its owners".  Perhaps the same could be said of the NHS?
I got lost in acronyms.  STPs?  Sustainability and Transformation Programmes.  Apparently, a web site explains (see here…) but it seems to come down to the people bits of the providing excellent care, s ever.  "We need a more collaborative approach.  More coaching and mentoring.  We need Lean and Process improvement."  The mantra continued – positively."  There needs to be more Clumsy Solutions (loved that – just do it and keep refining?)There is a common mind set?  Everyone wants better outcomes for patients – and remember, we can all be patients… but the prevailing atmosphere is of a set of people (the 1.2 million who work in the NHS) who seem more disillusioned, dispirited, disaffected and disillusioned than ever.  It is 1 minute to midnight to turn the NHS around, warned Ed.  So, how?
Managers and leaders must oxygenate their organisation.  Allow people to breathe their job. Get back to People, Process and Purpose.  Celebrate what we do, what we achieve every day.  Of course I agree.  It will never make the news.  Only bad stuff sells.  But at least we can do this for each other?  Get to the Fab NHS site for ideas, and to share.
I get the feeling that some of the amazing folk in senior positions in today's NHS are coming together – coalescence of positive group thinking and for process and purpose.  If they can get that right between them, the NHS teams will get the rest right.  As Roy said yet again tonight, management's job is to show people what good is, and get out of the way while they get on and make it even better.  And I was with Ed when he talked about the need for a 5, 10 and 15 year plan.  2030 is only 14 years away (and how scary is that??!).  2020 will happen, almost whatever we do now.  He argues cogently that we need to define the purpose for 2030, or it won't happen at all.
Fascinatingly forthright, open and honest.  And the insult tennis was a score draw between them.  And you know what?
Roy and Ed want the same thing.  It is also what everyone in the audience wanted too.  Better patient care delivered by people who are loved and respected for what they do.  Let's just do it?